Building a stronger community of professionals
Watercooler is a community founded and curated by DPOrganizer, a Stockholm-based privacy tech company that's helping organisations all around the globe build value-adding privacy programs.
In our conversations with privacy professionals, a big challenge we keep hearing about is the lack of peers to discuss challenges with. Many privacy departments are understaffed, and a lot of them are one-man shows. Not having someone to turn to when trying something new makes it tremendously hard to make a substantial difference.
Watercooler is our effort to bring together every professional who's facing this challenge to get answers, and get them quickly. We see three key components that were needed to make this happen:
The community has to be free and open to everyone
Askers have to have the option to be anonymous
Questions and answers need to be short and to the point
By removing barriers to advice, and allowing anonymity for askers who are afraid they'll ask stupid questions*, professionals can get answers from peers who've been in the exact same situation. Not only does this help the individual who asked, but other people who have the same challenges can see that they're not alone – and together, build a stronger network of professionals.
We hope you enjoy the platform, and let us know at hello@watercooler.com if you have any comments that can help us improve.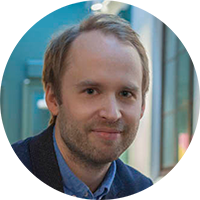 All the best,
Egil Bergenlind
Founder of Watercooler and DPOrganizer
* There are no stupid questions, but we get it.